Political donations, which must comply with sunshine reporting require the following: Name and address of contributor, date of contribution, amount of contribution and form of payment (cash or check). Donations of $50 or more are reported individually. Donations of under $50 are reported cumulatively. These reporting requirements are how elections remain more honest and the people can know who is financing a candidate.
Click the yellow 'Donate Now' button below to donate via PayPal using a credit card or debit card (a PayPal account is not required.)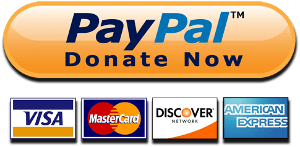 Cash or checks can be sent to:
Hari Heath For Idaho
P O Box 197,
Santa, Idaho, 83866
Thank you for your contribution!